The year has started well for me.
I have been attending many functions where I have been distributing and receiving business cards. Next on the to-do-list is linking with all these new acquintances and looking for business opportunities.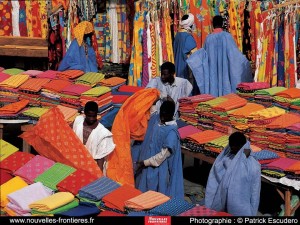 It made me wonder again, what kind of business I really am in. Allthough I deliver consultancy, leadership training and coaching, I seem to be rather in the business of listening and selling.
This brings me back to the first blog-post of this year, my basic rule:
my succes = my potential -/- my constraints.
One of the constraints is not understanding the three business essentials.
Let's have a look at these to explain why I actually am in the business of selling my services, more than delivering them.
a. In order to create a working income and increase the value of my company, I need to sell my services for more than creating or buying these services cost me. This basically means that I need to focus most of my attention on the most important part of the business, the marketing and sales activities.
Time managment wise this means that I need to spend:
20% of my time on delivery
20 % on operations (administration and the like) and
60% on marketing and sales.
Then if you start delivery, you need to over-deliver.
b. The 20 % on operations part is not unimportant. This is the cost side of the business. If you can lower your costs, it will help you to gain a profit.
One way of lowering your costs is working together with others. In our company we have hardly any overhead costs. We have no office, share a website, share the accountant and share the printing costs.
If you are working on your own, it is worth while investigating collaboration with other independent professionals. It may well save you money, and it will also increase your visibility in the market.
One other advantage, if you share the operations burden, you will also save time and this time you can use in a better way.
c. To truly grow your business, you need to spend at least 60 % of your time on marketing and sales. By doing so, you will be able to:
increase the number of clients
increase the size of the transaction per client
increase the frequency of purchase by the client.
If you put your marketing effort in, the growth curve of these three elements is not going to be linear anymore, but a nice curve upwards.
As I said, the year started well. I have been spending at least 60% of my time doing marketing and sales and I plan to keep this approach up.
I will make mistakes, fall down, get up and shake it of again. But as long as you believe in your products and services, you over-deliver when performing and you stick to the system of the 60%, something will happen and you will make a success of what you want to do
How do you organise your time in your business? What activities do you develop to market yourself? Give us some tips and hints and share your wealth of knowledge.
More blog-posts? Subscribe and join the "follow-it followers".
Esther Celosse
Follow-it