End of 2009 I decided to leave the world of being an employee and become an entrepreneur. Since then I have learned many new skills through study and experience. My set of beliefs has changed and I have learned to put my talents to more use than before.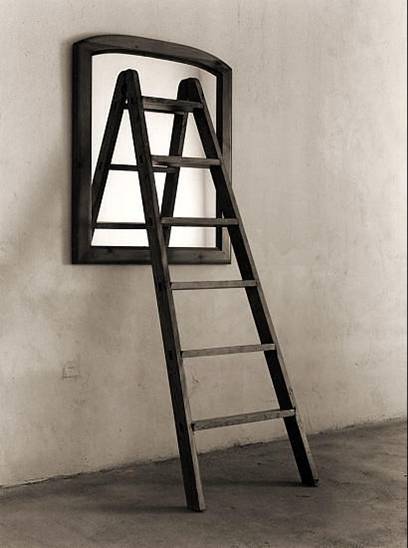 The learning part is continuous and is giving a lot of knowledge and energy.
Next to the change of approach on my financial situation (see others blogs on financial freedom), there are many more new insights I have put into practice. Some seem like "open doors", but their truth merits continuous repetition.
It's not in the knowing, it's in the doing that you prove you understand and acknowledge their value.
One "open door" is to have the Right Attitude. These are the rules I have started to live by:
Be Optimistic: always visualize the end result, build on former experience and stay in line, even if things seems to go slow.
Champions are made in training: they practice to improve and keep going for more
Willingness to make Mistakes: learn from your mistakes and get over it. Do whatever it takes, "I will Try" is not the best start.
The Client is the Center of the Business, not me!
To get Paid the best, you need to be the best in Doing Business. The money you receive is part of keeping score.
Be Set up on how to Win: most people are set up on how not to lose
I am lucky that most of these rules come natural to me, but even then I need to remind myself once in a while.
One other insight also helped me a lot:
My business is not about delivering my expertise, but my business is selling my expertise. With other words: I am in the business of marketing and selling my consultancy and training services.
This insight has changed my approach to the market. A condition of course is that I need to over-deliver on the services when I provide these.
Measured in time this means, spend:
20% of your time on delivery
20 % on operations (administration and the like) and
60% on marketing and sales.
If this is true to you, you can also start to decide differently about the expenses  and cost you make. If money is tied, spend your cash flow not on the tools, but on the sales!!
Create a timing difference between income and expenses. If you have the knowledge and expertise and you know you can deliver what you promise, why first develop and than sell. A design or prototype may be enough. First sell than create the service. In my case this means that I no longer sell the trainings I have, but what I can make. This way, keeping the Client at the Center of the business becomes a natural attitude.
The best way to service your clients is by helping to take away their "Pain". For most clients "Pleasure" is a luxury, but avoiding "Pain" is a necessity. Understand what their "Pain" is, provide a solution and help them.
Since I adopted these ways of working I started to move from being a Trainer and Consultant on certain topics to being an Expert on certain topics. Being an Expert has many advantages. In one of the future blogs I will elaborate more on that.
What are your experiences becoming an entrepreneur or an entrepreneurial employee? Share your knowledge via the comments and enrich the readers and myself.
If you want to receive some advise on how to develop your approach to your market, do not hesitate to contact me directly.
Do you want to receive the next blog posts automatically, subscribe via the button.
Esther Celosse
Follow-it