The past few weeks have been very busy for me.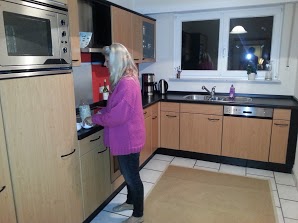 After a 3-week period of traveling and working all over Belgium and Luxembourg, I had a weekend to pack up all the stuff I needed for the appartement in Luxembourg.
Last week we drove the rented moving van to our Luxembourg appartement and settled in. For a couple of days I was disconnected from the internet and communication with other people besides my husband was quite low key.
It suddenly dawned on me that I am surely not the only person who is running around like crazy and not even taking time to sit down and read emails & blogs.
Following my own words in my last blog " Less is More", I decided that publishing a weekly blog may prove to be too much and therefore will not deliver enough added value.
"Too Much is not Enough"
This week you will therefor only receive this notification that as from next week you will get a two-weekly blog-post with the same type of content you may have become used to and more…..
Want to be sure that you receive the blog-posts automatically?  Just subscribe via the button.
Esther Celosse
Follow-it