The New Year has started. Resolutions, objectives and goals have been flying around to make sure 2014 also will be a successful year both on the private and the professional side.
One of my plans is of course to make my business in Luxembourg a success (www.lse.lu).It may sound easier than it is.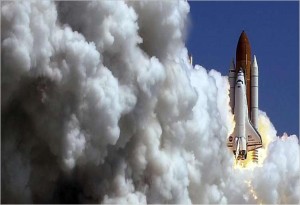 The last couple of years I have learned something important:
My Success = My Potential -/- My Constraints
That means that I need to again have a closer look on my constraints, to understand what is going to prevent me from making my success.
There are a couple of typical constraints, I also "suffer" from. I have been working al all of them the past years, but there is still a lot to be done. Let me list them for you and the three most important elements to work on. You can see may hold you back this year and what you could work on:
1. Not knowing the Principles of doing business. There are a couple of things you need to work on:

create working income
increase the value of the business/company
package your expertise/ create passive income
2. Not knowing the Game of business. At least think about:

setting yourself daily goals
playing to win
having a strategy to win
3. Not being Focussed. Besides knowing what you want to do as your core business, you also need to:

set your goals and stick to them
use "down-time" to think
do not give in to interruptions
do not multi-task
4. Navigating in the dark (not knowing what your Market is). It is very important to:
determine your target audience most likely to buy what you offer
become a big fish in a small pond
know the demographics and phychographics of your market
5. Small circle of Trust. If you want to increase the likihood that vpeople will buy from you:

make sure that what they get is worth more than the price
have more people join the circle of trust
people in the circle of trust are more likely to buy from you
6. Wrong Marketing Tactics. There are a couple of strategies you need to develop and maintain:

database mailing/marketing
referral system
social media
7. All on my Own. It is difficult to do everything on your own. Sharing knowledge is power. Therefor go for:

building a team
go for networking
building relationships
On some of these constraints and their elements for improvement, I will elaborate more in the coming blog-posts.
What are the constraints you recognise for yourself and what are you planning to do about them this year?
Share you thoughts and help us with your great ideas and do not hesitate to share this blog-post to others in your network.
Want to receive more blog-posts this year? Subscribe via the button.
Esther Celosse
Follow-it