Ever had the experience that you had great ideas about how you would like to live your life but right after that you thought:" but I will never be able to afford that lifestyle" and then abandoning the ideas? I did.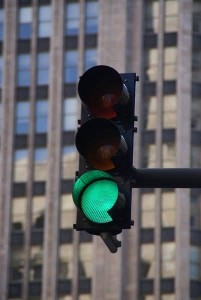 Truth is, I actually did not know whether I could afford it or not. I just presumed I could not.
I am lucky to have met someone who challenged me to try and find out for real. My first assignment was to list and value all the belongings, resources, income and costs I had at that time. The second assignment would be to list what I would need for the lifestyle I wanted. The second challenge would then be to meet the difference between the two.
The first exercise was daunting. When I started to make the list of all my belongings, income, resources and costs, I found myself cheating and downplaying some costs ("that subscription to that magazine I do not have to count, it's only 5 euro per month") and overvaluing some resources. I really needed to remind myself all the time that I did not need to justify my income and spending behavior, but just gather information.
It was quite clear, I did not like to translate my lifestyle in terms of money. The thought that money could be important to me and worse, that people might think that I was a money-owl, made me feel a bad person. My past relationship with money was based on certain believes that did not make me like the stuff.
Time to investigate and see what could help me to get the right mindset and increase the chances to achieve my goals.
I discovered  that some of my believes were dis empowering and I needed to neutralise these fast. Ever heard people say: "money does not make happy" or "money smells" or "You should work for the fun, not the money"? Look up the sayings in your culture about money and you will see how you were trained to not like it.
Some however were empowering, like "You are worth your weight in gold", "Money cannot lie",  "Get your money's worth".  Reinforcing these and other empowering believes has helped me to acknowledge what money really is:
Money is an enabler to reach my goals. Reaching my goals will make me happy and therefore money will make me happy!
True enough, from the moment on that I worked on changing my believes, I started to attract additional opportunities to earn money and to increase my resources and income.
The principle is very simple. Maybe you can recall a situation where you wanted to buy something specific, for example a car of a certain brand or type? You suddenly notice this specific brand of cars on the road and everywhere. By looking for and wanting to see the opportunities, you open your mind and you will indeed see them;
There is a bonus to this principle. When you start to earn money, this money will attract more, just by being there….I will elaborate on this in one of the next blogs.
I am curious to know what your view is on this topic. How do you feel about money? What kind of believes do you hold? What has helped you to deal with dis empowering believes?
Leave your comments and subscribe to the blog-post and you will automatically receive some tips and ideas that might be of interest to you in the next weeks.
Esther Celosse
Follow-it