Taking the decision to follow your dreams is maybe not as easy as it sounds. At least, it was not for me.
Especially not if you truly want to change your situation and you have to leave friends, family and your comfort zone (read job and income) behind.
In your case you may have to take into account that you (want to) loose your regular sources of income too and need to provide for yourself and your family in different ways than before. With other word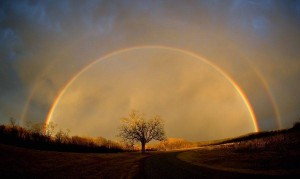 s, your financial situation needs to allow for your dreams.
My worries exactly when I was considering to follow my dreams.
There is this saying….. "the master appears when the pupil needs him"……..et voilà, I received an invitation to a three-day workshop called  "Financial Freedom"!
 During this workshop I was taught that being financially independent, does not necessarily mean that you have to be a millionaire. Main question to ask yourself is: what does "Financial Freedom" mean to me? What would my life look like if I could do what I want being financially independent ? With other words, if you could choose, what would you be doing all day long and what do you really need? Where do you want to be and who are with you ? What would you have or own and what do you not have any more ?
This picture will look differently for everyone individually and often involves money only as an enabler. For a large majority of us the most important thing is to have a certain fulfilment in life, to feel happy and share this happiness with people close to you.
When you have this picture in your mind, with sounds, colours and even smell, you can start finding out what you would need in order to start living this picture. Part of the needs will be financial resources, but part will not be. What do you already have as resources to make your picture happen and how can you use the resources you already have to start realise this dream. What does burdn you and you want to get rid off? Be as realistic as you can and do not minimise costs. Knowing what is missing, you start to find out how you could get hold of the missing elements and by when you would need these. For me it was moving to my holiday house in France and creating passive income to start with.
My personal most important insight during the workshop was how I acted and reacted to money in general. Do you know the adagio "you get what you deserve"?
Well, it works exactly like that. If you do not feel that you deserve much, you will certainly not receive much. Acknowledge that if you believe money is not important and not interesting, you will also not receive a lot of money either. There are no guarantees that you get what you want, but at least start wanting it….If you need money to make your dreams come true, better start wanting and attracting money!
When setting your goals to reach financial freedom and live your dreams, be as specific and detailed as possible. Visualise all the goals you want to reach.
Depending on your situation, it will take 3 to 5 years of true work to become financially free.  You will have to get into a daily routine to work on this goal. It is in hard work, actions and daring to take decisions, that you will be able to work your way up to "Financial Freedom". Do not sell yourself short, neither on the dreams, nor on the needs and the goals. Reach for the top. Aim high!
I am working on it since 4 years and I am basically there. Sometimes my mindset still plays tricks on me…..How much is truly enough in this economic downturn?
I am curious to know what you think of this topic. Leave a comment on what Financial Freedom means to you and how you would see yourself reach Financial Freedom.
By the way, next week you will receive 10 Tips I used to reach Financial Freedom. Subscribe for the Blog post and you will recieve them automatically.
Follow-it
Esther Celosse